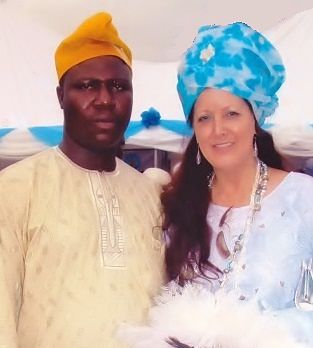 With over 20 years of experience helping clients all over the world, I work as an Iyalorisa of the Xango tradition of Northeastern Brasil, and as Iyanifa of Yorubaland Nigeria. I use cowrie shell divination, spirit consultations, ebo offerings and ewe oogun  (Ifa plant preparations compounded in various bases) to help restore inner and outer harmony in client's lives. I offer cowrie shell divination in English and Portuguese, Ikin Ifa readings available as well as the making of orisa pots. I am a fully initiated "Juremeira" in the lineage of the Jurema Preta, and work with all 5 lineages of spirit guides, giving  consultations / spiritual guidance as a spirit medium.
Ifa and the orisa are about harmony, both within and without, and if there is any way I can assist my client's in achieving that balance, than I have contributed to something beautiful in this world. My joy is helping and assisting others come to their own realization of being/place in time and space, on the material plane and within the spiritual, bringing understanding, balance, growth and victory.  I hope to impart some of the love and wisdom I have come by over a whole lifetime of spiritual seeking and development. We all need help in different ways at different times, and it can come in many forms, through many avenues. I pray that you will find that here with me.
Please visit my Ifa marketplace where I offer practitioners and seekers hard to find goods for Ifa and orisa worship such as 4 eye ikin Ifa, 6 eye ikin Ifa, irukere, iyerosun, ewe oogun Ifa preparations, dried bush rats and much more,  and items related to the brasilian traditions of Jurema Preta, Quimbanda, Macumba, worship of Exu, Pomba Gira etc.. Check out the Ifa Links to listen to some great music, live from the African Continent, read some blog posts,  relax and enjoy yourself, you are Welcome here.
"We heard and offered the sacrifice:
We appeased the Orisa:
It won't be long, it's not far away,
You will see me in an abundance of blessings"
EJI OGBE
O JOGO DE BUZIOS E ARTIGOS DE IFA. OBJETOS SAGRADOS DOS ORIXAIS,  CONSULTAS EM INGLES E PORTUGUESE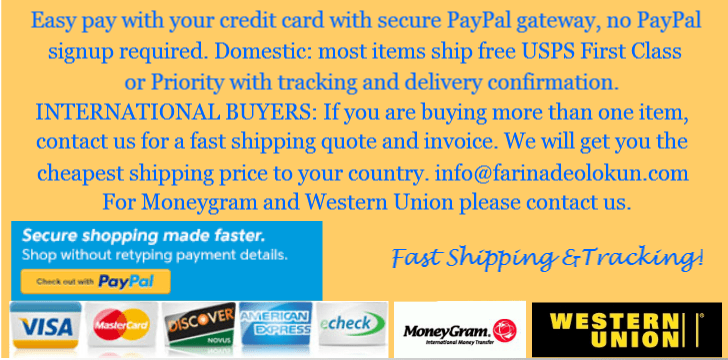 © 2017 by Farin da Silva, All Rights Reserved. Pursuant to the Copyright Act of 1976 and subsequent amendments, codified as 17 U.S.C. §§ 101-810, the works contained within are protected by United States laws and by international treaties. This includes the literary and pictorial works created by Farin da Silva contained herein, as well as any other original works of authorship fixed in any tangible medium of expression. The unauthorized copying, distributing, displaying, or production of derivative works is strictly prohibited by Farin da Silva. Copyright infringement may subject you to civil liability of a minimum of $750 per infringement for statutory damages, as well as the costs incurred to enforce these rights. 17 U.S.C. § 504. A court may award up to $150,000 per infringement. This copyright holder takes copyright infringement seriously and does enforce their rights.

Copyright protected by Digiprove © 2017 Farinade Olokun